Dare County DWI Lawyer
Dare County Criminal Defense Lawyer
If you ended up on this page, chances are you or someone you care about needs legal help. We're here for you. Daniel Donahue is a Dare County criminal defense lawyer who handles DWI defense, traffic tickets, and a wide range of state and federal criminal offenses including drug charges, assaults, and theft cases. We handle cases in both Dare County and Currituck County in North Carolina's Outer Banks. Mr. Donahue prides himself on being the county's only local Board Certified Criminal Law Specialist. If you have been pulled over and have a pending court date, there's a good chance he can help – as the saying goes, "If you see blue, call Donahue." As your criminal defense lawyer, Mr. Donahue and his staff will take the time to walk you through the legal process, making sure you understand where you are heading, all the potential outcomes and will work to get the best result for your criminal case. Mr. Donahue makes every effort to fully communicate with his clients, as he and his staff understand the nagging feeling of worry and anxiety caused by having pending criminal charges. As a client, you'll be provided with Mr. Donahue's email address and a phone number to text him personally. We want you to feel comfortable with the representation you pay for, so we ensure that you have access to your lawyer.
You're driving along in the OBX and you get pulled over. The officer tells you that they smell alcohol and the next thing you know you're being asked to perform roadside tests, take breath tests, you're put in handcuffs, taken to a magistrate, and you have to post bond. The officer or magistrate takes your license and leaves you with a bunch of confusing paperwork. You wake up the next day hoping it was a bad dream but it wasn't. You are upset and angry and need some information. As a Dare County DWI lawyer, Daniel Donahue can offer you the answers and help that you need. He focuses much of his time and practice on DWI defense and has trained in DWI law for over a decade. He is a member of some of the best groups of DWI lawyers in the country, including the National College of DUI Defense, Inc. the DWI Defense Lawyers Association, and is a life member of the National Association of Criminal Defense Lawyers. Mr. Donahue completed a summer session of DWI training at Harvard Law School and has also taken the same 24 hour DWI Detection and Standardized Field Sobriety Testing course that is provided nationwide to law enforcement so that he can analyze your case with an eye toward mistakes law enforcement might have made. He stays up to date with all the cutting edge DWI defenses and will use them whenever possible to help you in your DWI case. In every DWI case, Mr. Donahue's number one priority is keeping his DWI clients out of jail and his second focus is trying to save his client's license. NC law allows a judge wide discretion at sentencing after conviction for impaired driving with fines ranging from $200 to $10,000 and penalties ranging from 24 hours of community service to 3 years of imprisonment. If you have been charged with a DWI in Dare County or Currituck and need to talk to a qualified lawyer, please give us a call for your complimentary DWI Defense evaluation.
If you're pulled over and given a Dare County or Currituck traffic ticket, the officer who wrote the ticket can make it seem like no big deal. They might tell you that you can simply pay the speeding ticket off by mail or that you can go into court and represent yourself without hiring a lawyer. Some officers even go so far as to say that they'll do their best to help you out in court. What they don't tell you, is that a moving violation can be a very big deal. It is important to consider hiring an experienced Dare County speeding ticket lawyer before paying off a ticket or attempting to represent yourself in court. Do you know that NC will suspend your license for a 71 in a 55 mph zone? Do you know that if you get two moving violations within a 12 month period your license could be suspended? Do you know if or how much your insurance will go up if you pay off a ticket? Take a look at N.C.G.S. 20-16 to view some of the ways you can lose your driving privilege in NC. Also check out the NC Department of Insurance page for potential premium increases. Before pleading guilty by paying a ticket, contact Donahue Defense to get the traffic ticket help you deserve. The call might save you money and your license.
At Donahue Defense, we handle traffic tickets throughout the OBX in Dare County, Currituck County and in federal court for citations issued on the Cape Hatteras National Park Service property. There are a lot of tickets written in this area because in Dare County on Highway 12, Highway 158, or Highway 64, you have the following law enforcement agencies on patrol: Duck Police Department, Southern Shores Police Department, Kitty Hawk Police Department, Kill Devil Hills Police Department, Nags Head Police Department, N.C. Highway Patrol, Dare County Sheriff's Department, Alcohol Law Enforcement, and the National Park Service Park Rangers. In Currituck, you have more Highway Patrol, Alcohol Law Enforcement, and the Currituck Sheriff's Department. If you receive a traffic citation, contact Daniel Donahue – a local, qualified, Outer Banks speeding ticket lawyer.
It is very common in this area for people to get stopped by the police and charged with a drug crime. Let's face it, we're at the beach where everyone wants to "chill" and some people use drugs to help accomplish that goal. Drug charges in Dare County and Currituck County can range from misdemeanor possession of marijuana paraphernalia, Possession of Schedule I-V, Possession with the Intent to Sell/Deliver, or even trafficking in drugs. The North Carolina Controlled Substances Act dictates which drugs can be legally possessed and criminalizes possession of unlawful substances. No matter what kind of drug charge you are facing, we're here to help get you through your case and will do everything we can to try to keep you out of jail and to keep your record clean. As your lawyer, Mr. Donahue will review your case and look for alternatives to prosecution, grounds to suppress illegally seized evidence, ways to challenge questionable crime lab testing practices, and ways to test the State or Government's burden of proof in your case. Mr. Donahue is a member of the National Organization for the Reformation of Marijuana Laws Legal Committee in North Carolina and advocates for the legalization of marijuana.
Very few things are as intimidating as seeing your name on a federal document charging you with a crime – United States of America vs. YOU. In federal court you are often going up against some of the best prosecutors in the country and have to face a federal judge who was selected for a lifetime appointment to the position by the President of the United States and confirmed by the United States Senate. Appeals from judgments in the U.S. District Court go to the Fourth Circuit Court of Appeals in Richmond and from there to the Supreme Court of the United States. Federal court is the "big league" in the legal realm so if you are facing federal charges, misdemeanors or felonies, know that you need a federal lawyer with experience. At Donahue Defense, we handle federal criminal cases in the Eastern District of North Carolina. We represent people charged with misdemeanor cases like speeding, drug possession, and Operating Under the Influence stemming from their time on the Cape Hatteras National Seashore, which includes Ocracoke. These misdemeanors are heard in Elizabeth City at the federal courthouse. Misdemeanors in federal court are defined as an offense carrying a maximum penalty of no more than one year incarceration. They are broken down into three categories: Class A misdemeanors are punishable by a maximum sentence of one year but no less than 6 months, Class B misdemeanors are punishable by a maximum sentence of 6 months but no less than 30 days, and Class C misdemeanors are punishable by a maximum sentence of 30 days but not less than 5 days. It is very important for those facing federal misdemeanors to have competent counsel assist them in federal court. Donahue Defense also handles federal felony representation in Wilmington, Raleigh, New Bern, and Greenville, NC. If you or a loved one are charged with a federal offense in Eastern NC, please give us a call to discuss your case. Mr. Donahue is uniquely trained and qualified as a federal defense lawyer and currently serves as a Panel Lawyer under the Criminal Justice Act.
Talk to an Experienced and Compassionate Dare County Criminal Defense Lawyer About Your Case
We appreciate you taking the time to read through some of the material on this site and we hope you found it helpful. We strive to make information available for anyone facing criminal charges in North Carolina's State or Federal Courts. As you begin your odyssey through the criminal justice system, please consider giving us a call to discuss representation. At Donahue Defense, we have successfully handled thousands of criminal matters and are confident we can be of service to you. If you are facing DWI, traffic ticket, or criminal charges in Dare County or Currituck County, we're here for you. If you need help with a federal violation notice for OUI, speeding, or any other federal offense on National Park Service property, we'd be honored to try to help you. Talk to an experienced and compassionate Dare County Criminal Defense lawyer about your case, call us at (252) 715-5785.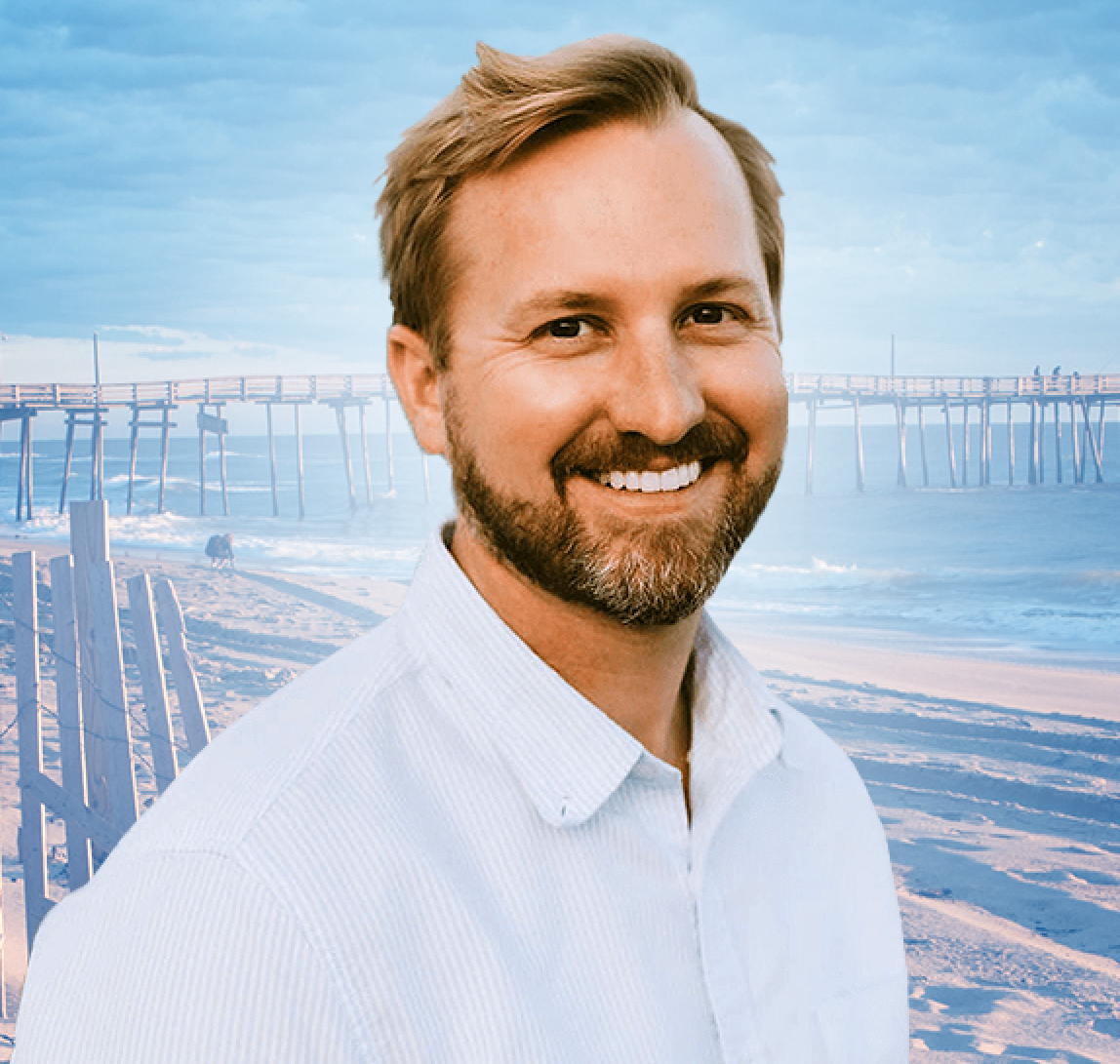 Meet Daniel Donahue
Daniel Donahue is a local defense lawyer who helps locals and visitors of Dare and Currituck Counties with DWI charges, traffic tickets, and criminal offenses. He is a Board Certified Specialist in State and Federal Criminal Law, always looking for ways to help his clients through the criminal justice system. When not working, he is outside enjoying the Outer Banks.
Client Reviews
Videos
So, we understand that a person's life can change in the blink of an eye. One moment, they're living a normal life, enjoying what normal people do - friends and family - and then they see blue lights. It's at that point that everything changes.
Donahue Defense Blog
Dare County Speeding Tickets and Insurance Points When you are cited for speeding in Dare County, the charging officer will sometimes tell you that you can pay off the ticket and avoid a court appearance. What they often fail to tell you is that one Dare County speeding ticket can cost you thousands when you consider increased insurance premiums. Let's do some…
Federal Tickets and OUI Law – Cape Hatteras and Ocracoke Federal Crimes – OUI and Traffic Tickets Cruising on the sand and enjoying the salt air can come to an abrupt stop if someone is stopped by U.S. Park Rangers on the Cape Hatteras National Seashore. Unlike most traffic stops on the Outer Banks which are prosecuted in Dare or Currituck County, a citation or…
OBX DWI Refusal Cases The Typical DWI Arrest (If There is Such a Thing) In a textbook NC DWI case, a person is first pulled over and investigated for suspicion of DWI. The officer makes contact with the driver, looks for signs of impairment and administers standardized tests to determine whether there is probable cause to arrest for driving…
Our Office
Centrally located in Nags Head, in the Outer Banks of North Carolina.
Nags Head Office
2405 S Croatan Hwy
#D










Take the Next Step
Ease your stress by reaching out to us to get the answers you deserve. Call (252) 715-5785 or complete the contact form to set up your complimentary consultation.