DWI
OBX DWI Lawyer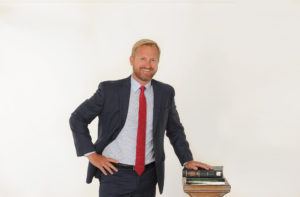 You have been through enough. So far, you've been pulled over, tested, and arrested. This is a harrowing experience and about as embarrassing as it gets. It is time for you to try to relax a bit, learn a little about what you're facing and where your case is heading, and let a professional guide you back to a normal life.
If you have been charged with a DWI in the OBX, Currituck, or other parts of northeast North Carolina, Donahue Defense can help. We serve both locals and visitors who are charged with DWI in Dare County (Outer Banks), Currituck, and Camden County. Our goal is to take away the fear of the unknown, make the court process as easy as possible, eliminate or minimize the penalties, and provide you with the best legal services we can offer.
Driving While Intoxicated (DWI) in the Outer Banks
North Carolina has over 225,000 miles of roads within our borders. There are nearly 25,000 law enforcement officers in the state. North Carolina has declared that excessive drinking is the third leading cause of preventable death in North Carolina. That combination of factors leads to many DWI arrests in North Carolina and particularly in the resort area of the Outer Banks. In North Carolina, it is illegal to: (1) drive while either under the influence of an impairing substance, (2) by having an alcohol concentration of 0.08 or more, or (3) by having present in the body a Schedule I controlled substance. Due to the dangers of drunk driver poses to pedestrians, passengers, and other drivers, North Carolina has very strict DWI laws. Because of lobbying efforts by outside groups and professional prosecutorial organizations, DWI rules and legal procedures do not favor defendants.
Do I Need an OBX DWI Lawyer?
Drunk driving is one of the most prosecuted crimes in North Carolina. If you are charged with a DWI in the OBX, you should speak with an experienced OBX DWI lawyer as soon as possible. Those who believe that they can adequately represent themselves in court or want to save money by hiring an inexperienced attorney, often find that their case concludes with devastating results. At Donahue Defense, we have successfully handled thousands of cases in the local courts and know the players, the law, and legal procedure. Daniel Donahue is the only board-certified criminal law specialist in northeast North Carolina and will carefully review each case with an eye toward crafting a strong legal defense and getting the best result.
OBX DWI Sentencing
The evidence in each case, the circumstances, the judge's assessment of the severity of the matter, and the established sentencing factors and guidelines all play a role in DWI punishment. The length and severity of such punishment is affected by factors including who was endangered during the offense, the level of impairment, whether there were accidents or injuries, the defendant's history and license status, and whether any steps have been taken since arrest to address any substance abuse issues. In all the cases we get involved in, Mr. Donahue will assess and explain all of the possible outcomes to our client and will discuss in great detail how we will address every aspect of the prosecutor's case in order to receive a favorable ruling from the court.
Consequences of OBX DWI Conviction
There are drastic long-term consequences for an OBX DWI conviction. Individuals facing DWI charges often do not appreciate the severity of the offense and only consider their driving privilege as being jeopardized. Out-of-state drivers sometimes think that their case will only impact them in NC, which is often not the case because of the Driver License Compact. The threat of a criminal record, loss of license, substantial fines, extensive court-ordered counseling, mandatory ignition interlock (car breathalyzer), jail time, immigration consequences, public embarrassment, and community service are all a very real possibility in any given DWI case. At Donahue Defense, we are creative problem solvers who do all we can to help our clients avoid the avoidable. We know how to handle OBX DWI cases in a way that will always protect our clients and put their welfare first.
Speak with your OBX DWI Lawyer
Arrange a complementary consultation with our experienced criminal law specialist, Dan Donahue. After explaining your case to Mr. Donahue, he will answer all of your questions about representation, will provide you with a free quote, and our office will follow up with an email confirming the cost, what to expect, and how to move forward. We believe that everyone facing an OBX DWI deserved to be well represented by a confident, competent counselor while fighting their DWI charge. Let us use our experience and skill to help you.
We represent individuals charged in Dare County (Manteo Courthouse), Currituck County, Camden County, and U.S. District Court in Elizabeth City.
Client Reviews
Take the Next Step
Ease your stress by reaching out to us to get the answers you deserve. Call (252) 715-5785 or complete the contact form to set up your complimentary consultation.