Federal Tickets and OUI Law – Cape Hatteras and Ocracoke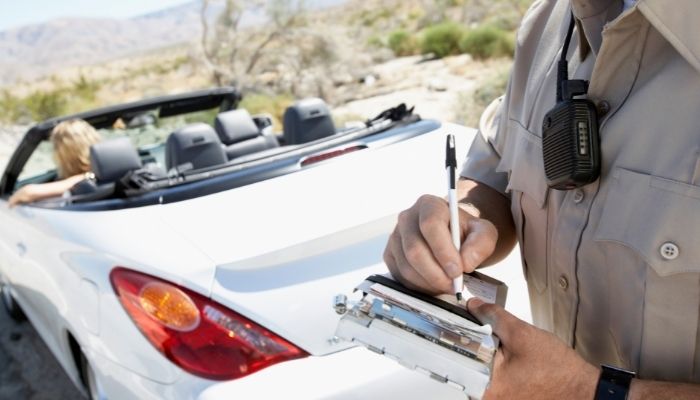 Federal Crimes – OUI and Traffic Tickets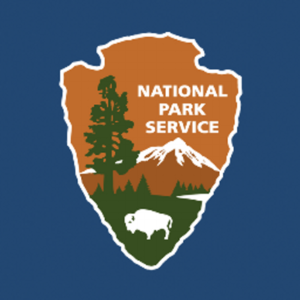 Cruising on the sand and enjoying the salt air can come to an abrupt stop if someone is stopped by U.S. Park Rangers on the Cape Hatteras National Seashore. Unlike most traffic stops on the Outer Banks which are prosecuted in Dare or Currituck County, a citation or arrest on Park Service Property will be handled in U.S. District Court in the Eastern District of North Carolina. Depending on the severity of the offense charged, the case will be heard in either Elizabeth City or Raleigh federal courthouse.
The severity of a crime is defined by the class of crime charged. There are four classifications of federal crimes:
Federal Felonies – a felony is any offense for which the maximum term of imprisonment is more than one year. Felony offenses can be further broken down into classes A-E based on the maximum authorized term of imprisonment.
Federal Misdemeanors – a misdemeanor is any offense for which the maximum term of imprisonment is one year or less. Misdemeanor offenses can be further broken down by maximum authorized terms of imprisonment.

Class A Misdemeanor – One year of less, but more than 6 months
Class B Misdemeanor – Six months or less, but more than 30 days
Class C Misdemeanor – 30 days or less, but more than 5 days

Federal Infractions – An infraction is an offense for which the maximum term of imprisonment is five days or less, or an offense for which no term of imprisonment is authorized.
Federal Petty Offenses – Federal offenses which carry a term of 6 months or less (Class B and C misdemeanors and federal infractions) are often referred to as Petty Offenses. Defining a crime or infraction as a "petty offenses" carries procedural significance. First, the government can prosecute the offense on a citation or violation notice issued by U.S. Park Rangers (as opposed to an indictment or complaint). Secondly, the defendant loses the presumptive 6th amendment right to a jury trial if issued a petty offense. Finally, petty offenses can be tried by a magistrate judge without the consent of the defendant.
Federal OUI – Elizabeth City
Impaired driving offenses on Cape Hatteras National Seashore are Class B Misdemeanors. There are two ways in which these federal impaired driving offenses are charged and people are regularly charged with both. The Code of Federal Regulations makes it unlawful to operate or be in actual physical control of a motor vehicle while:
Under the influence of alcohol, or a drug, or drugs, or any combination thereof, to a degree that renders the operator incapable of safe operation; or
The alcohol concentration in the operator's blood or breath is 0.08 grams or more of alcohol per 100 milliliters of blood or 0.08 grams or more of alcohol per 210 liters of breath.
As noted above, Class B misdemeanors are "petty offenses." These offenses will be tried in U.S. District Court in Elizabeth City by an attorney from the United States Attorney's Office for the Eastern District of North Carolina and in front of The Honorable Chief United States District Judge Terrence Boyle. The maximum penalty for this Class B petty offense is 6 months imprisonment, a fine of up to $5,000.00 and not more than 5 years of probation.
Federal Traffic Tickets – Elizabeth City
Nearly all federal traffic tickets issued on the Cape Hatteras National Seashore, in Bodie Island, Hatteras Island, or Ocracoke Island, will be either payable or will be heard in U.S. District Court in Elizabeth City.
Should I Pay Off My Federal Speeding Ticket?
If you have received a ticket that looks like this, you are going to either be able to pay off the ticket through the Central Violations Bureau, or you'll have a mandatory court date and must appear. If you can pay the ticket, should you?
The short answer is no. Do not pay off any tickets until you have consulted with a practicing federal lawyer. Although paying off the ticket might seem like the fast, cheap, and easy thing to do, as you can see in this post, it can carry major costs or penalties over the long-term. As stated on this Central Violations Bureau web page:
By paying the amount due you may be admitting to a criminal offense and a conviction may appear in a public record with adverse consequences to you. You have a right to know more about the charge against you, and you may obtain a complete statement of the charge by calling CVB at 800-827-2982. By paying the amount due you waive your right (1) to contest the ticket, (2) to a trial, and (3) to be represented by counsel. If you are charged with a motor-vehicle violation, your payment may be reported to your state's motor-vehicle or driver-licensing agency. As a result, points may be assessed against your driving record, your license or registration may be suspended, and additional fees may be imposed by your state. "
Whenever you are facing an infraction or criminal charges, you should consult with a local, qualified defense lawyer. Traffic and criminal convictions are often more serious than they seem at first glance. Your license or liberty might be on the line if you don't take the appropriate steps to resolve your case.
If you have received a ticket or been arrested in Hatteras or Ocracoke and are seeking legal advice, please give us a call. Donahue Defense is trusted local name and is here to help you through the federal court process. There's no charge for a consultation and we look forward to answering all your questions about representation. Thank you for visiting.
Client Reviews
Take the Next Step
Ease your stress by reaching out to us to get the answers you deserve. Call (252) 715-5785 or complete the contact form to set up your complimentary consultation.