Donahue Sworn-In to Nation's High Court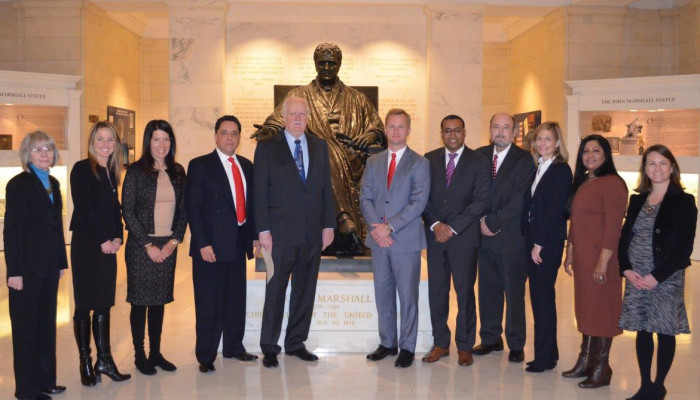 Daniel Donahue, along with nine other National Association of Criminal Defense Lawyers members and their guests gathered Jan. 19, 2016, in the nation's capital at the U.S. Supreme Court for NACDL's group admissions ceremony. NACDL President E.G. "Gerry" Morris made the motion for admission to the Supreme Court Bar. Pictured from left to right are Linda Lee McCausland, Britt Morton Cobb, Robin Sax Katzenstein, Julio A. Jaramillo, Gerry Morris, Daniel P. Donahue, Gabriel Reyes, Don A. Thompson, Cynthia C. Chappell, Sarah Thomas Kovoor, and Jessica N. Carmichael.
Client Reviews
Take the Next Step
Ease your stress by reaching out to us to get the answers you deserve. Call (252) 715-5785 or complete the contact form to set up your complimentary consultation.